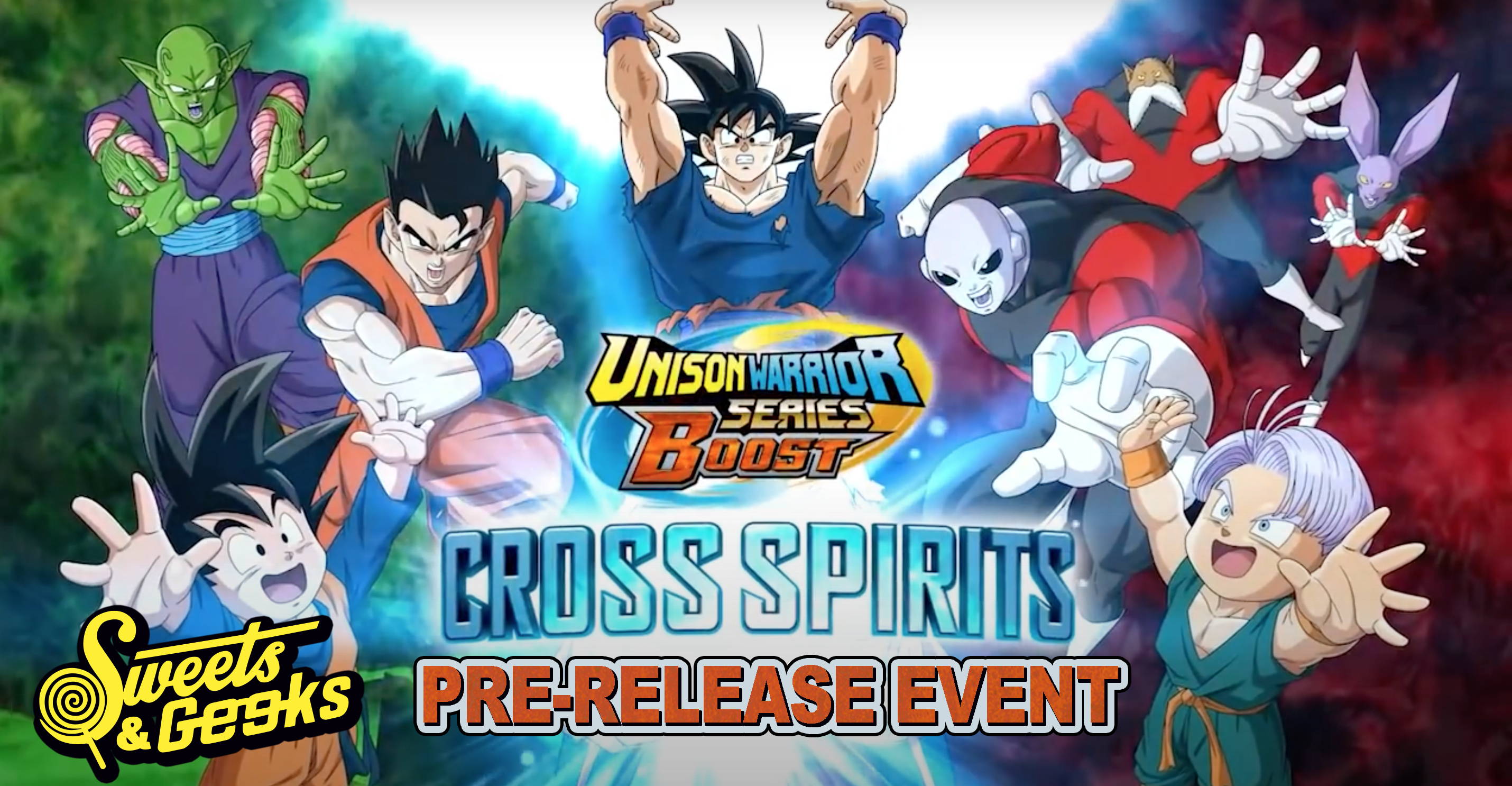 Details for this event are still being finalized. So be sure to check back later for more information concerning registration for this event, participation rewards and prizing.
DBS TCG Cross Spirits Pre-Release event. 16 Player Maximum
Sweets & Geeks. 342 East Smith Road, Medina, OH 44256
Saturday, August 7th, 2021. 1:00PM - 5:00PM
OR
Sunday, August 8th, 2021. 1:00PM - 5:00PM
If there is no contact from Bandai about how the event is supposed to be structured, we will run the event as we have DBS TCG Pre-Releases in the past.

Players will pay $25 to enter and with that, they will receive 6 Booster Packs of the Set. They will also receive promotional card or materials associated with the event at that time. Players will then construct a deck using the cards they got in their packs and use that deck to play in a 4 round tournament against other participants. The winner of the event will receive the 'Winner' promotional items. The runner-up will receive the 'Runner Up' Promotional items.
The event will follow DBS TCG Booster Draft Rules
Which can be found here:
Pre-Registration is unavailable for this event. You must sign up and be present in store for Saturday and Sunday's Events.
---