MTG: Casual Booster Draft
+1 Additional Pack Per Win
Looking for Pre-Release Information?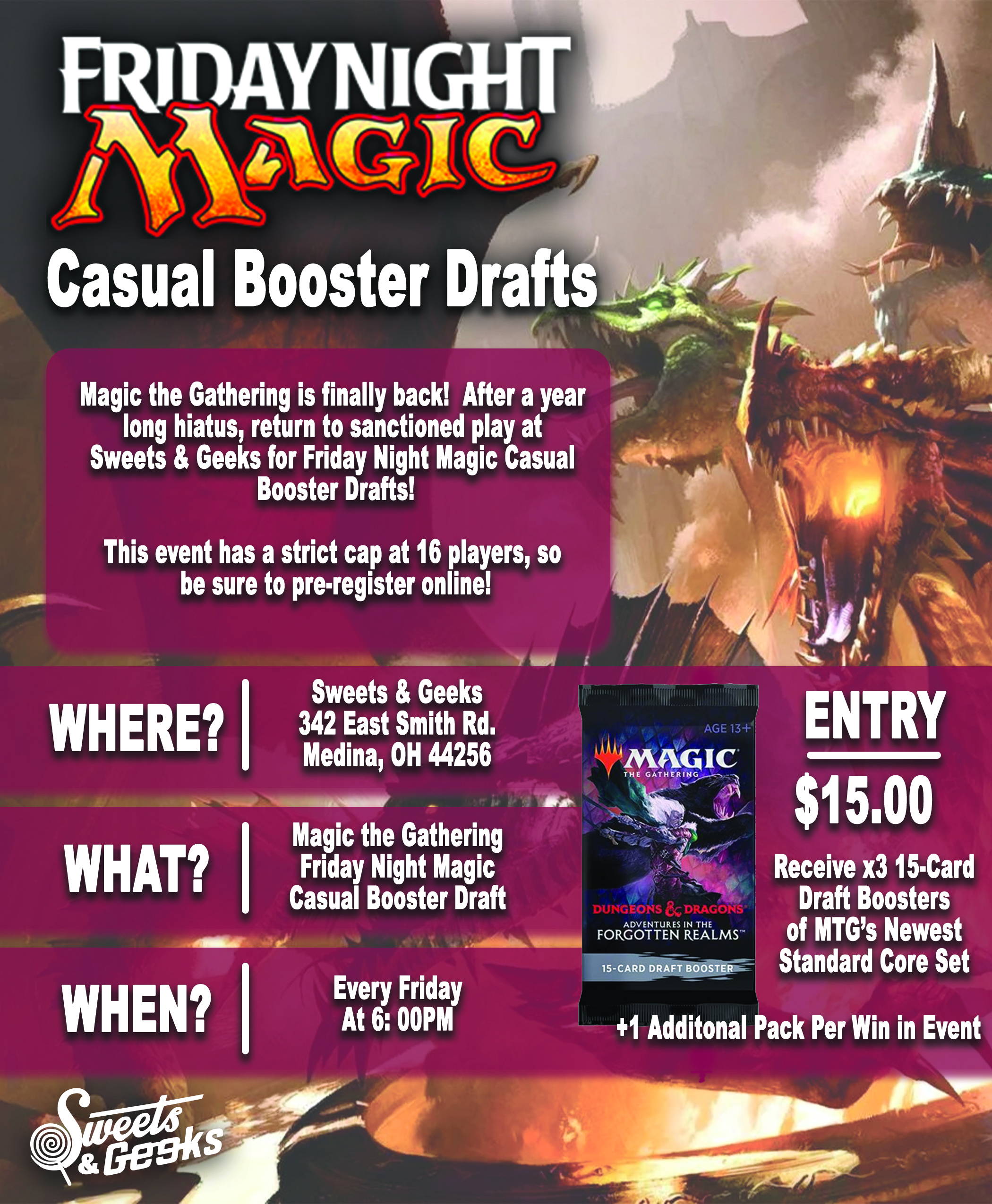 This event is no different from any other tournament style-event in our store. We ask that you please read over our tournament guidelines. Detailing important rules. One such rule on this list is participants must wear a face mask or covering while participating in our events. Failure to do so will result in your removal from the event and possibly a permanent ban.

Additionally, if you are not playing in the event, you may not sit at the game tables or hang out in the game area. This is not a spectator friendly event, so do not bring your friends and family unless they too are playing.
Here you can find links to pre-register to all of our FNM: Casual Booster Draft Events