 Join us on Saturday, January 21st, 2022 as we celebrate Funko! We just received a large restock of our existing Funko characters and received 300+ new Funko Pops as well! There are great deals on Funko store wide! Including: a buy-two-get-one deal, a chase grab bag, a scavenger hunt, free items and other activities involving Funko store-wide!
---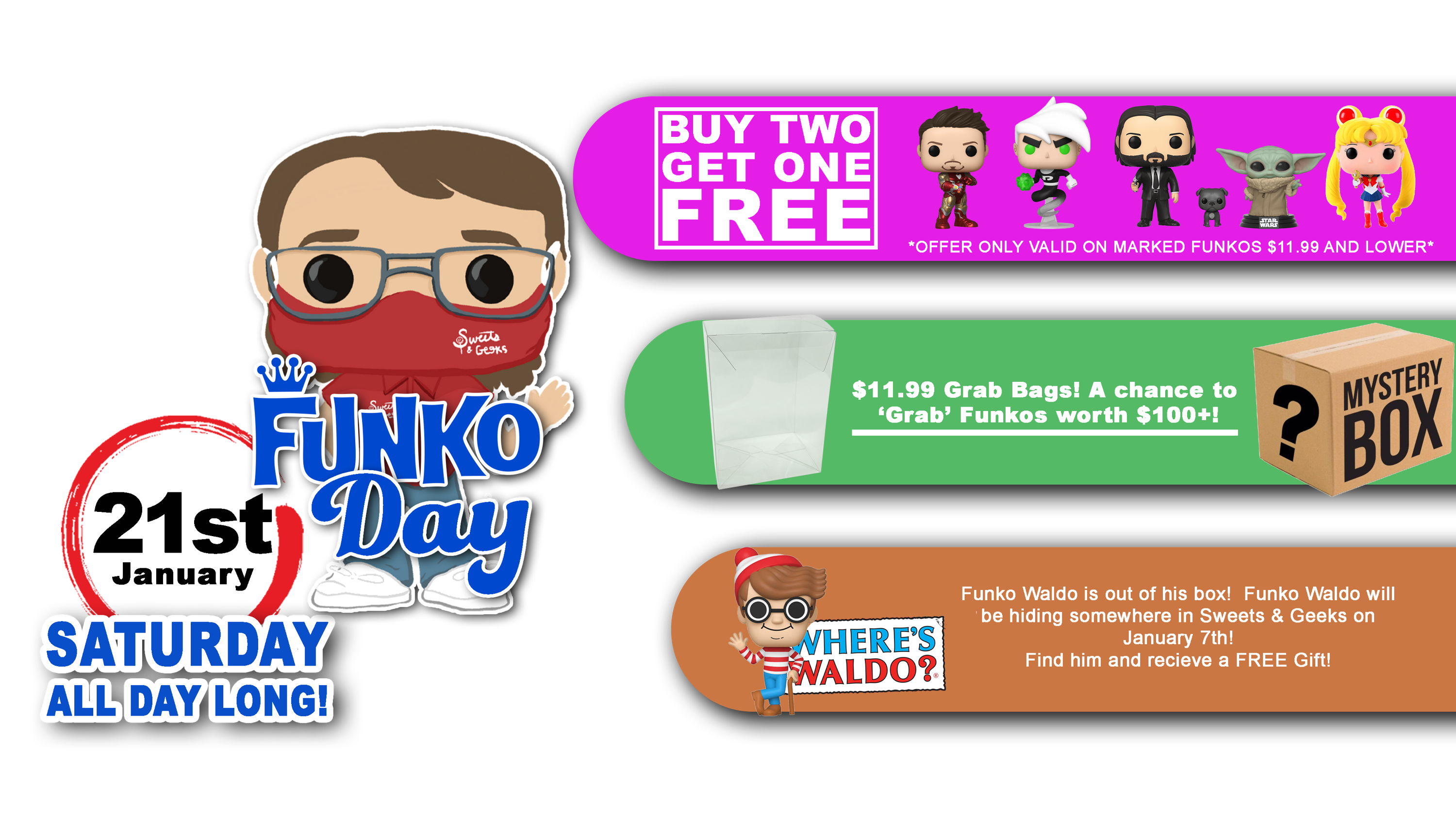 The first 100 Customers ages 8 and up in the store on January 21st will receive 1 Chase the Grail Funko box! In 1-of-100 of the boxes is a rare Funko worth roughly $450.   The doors open at 10AM!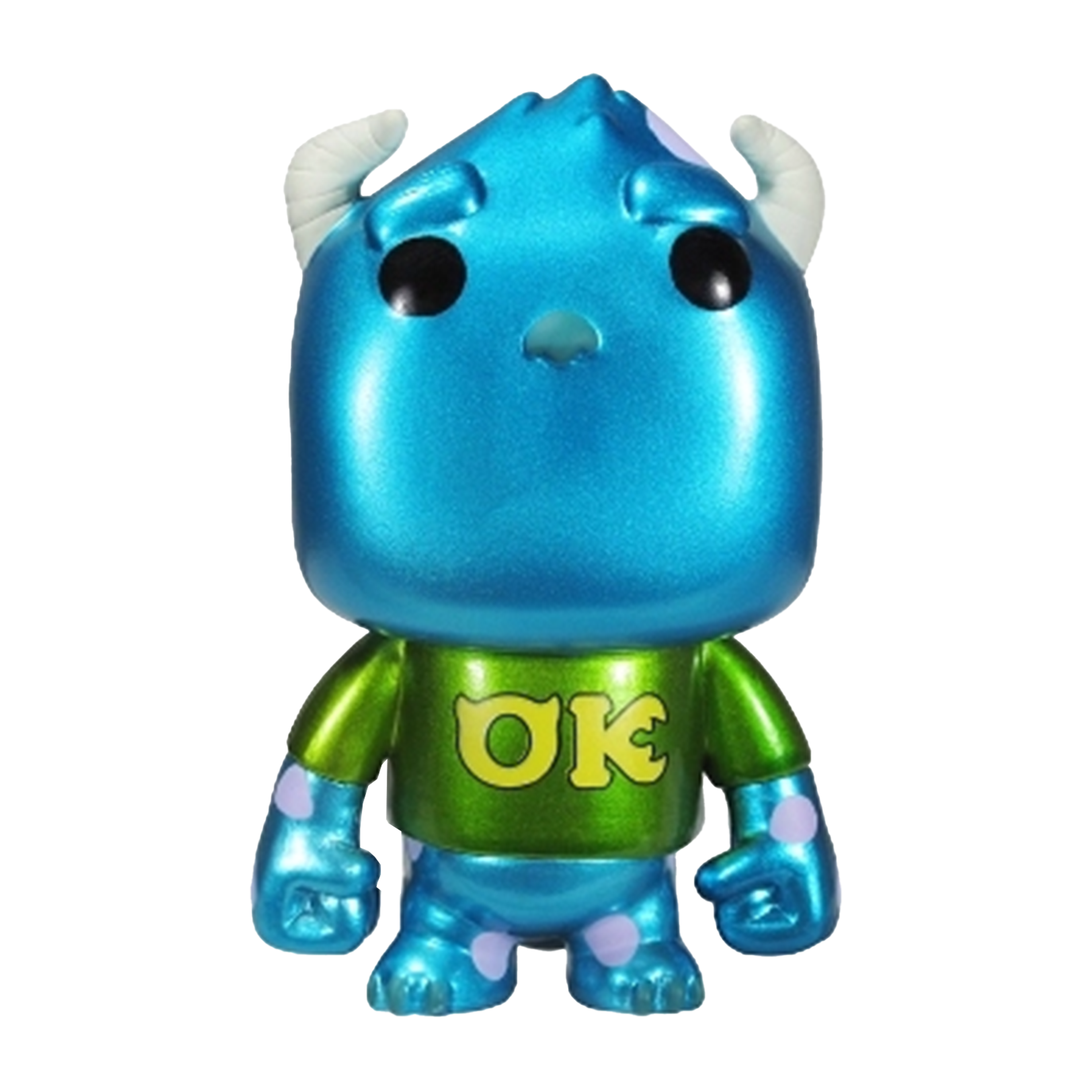 Sweets & Geeks Mystery Grab Boxes were a big hit at our last Funko Day Event, so we have decided to feature them once again at this event! There are over 250 mystery grab bags to choose from and over 20 of them are 'Chase' Funkos!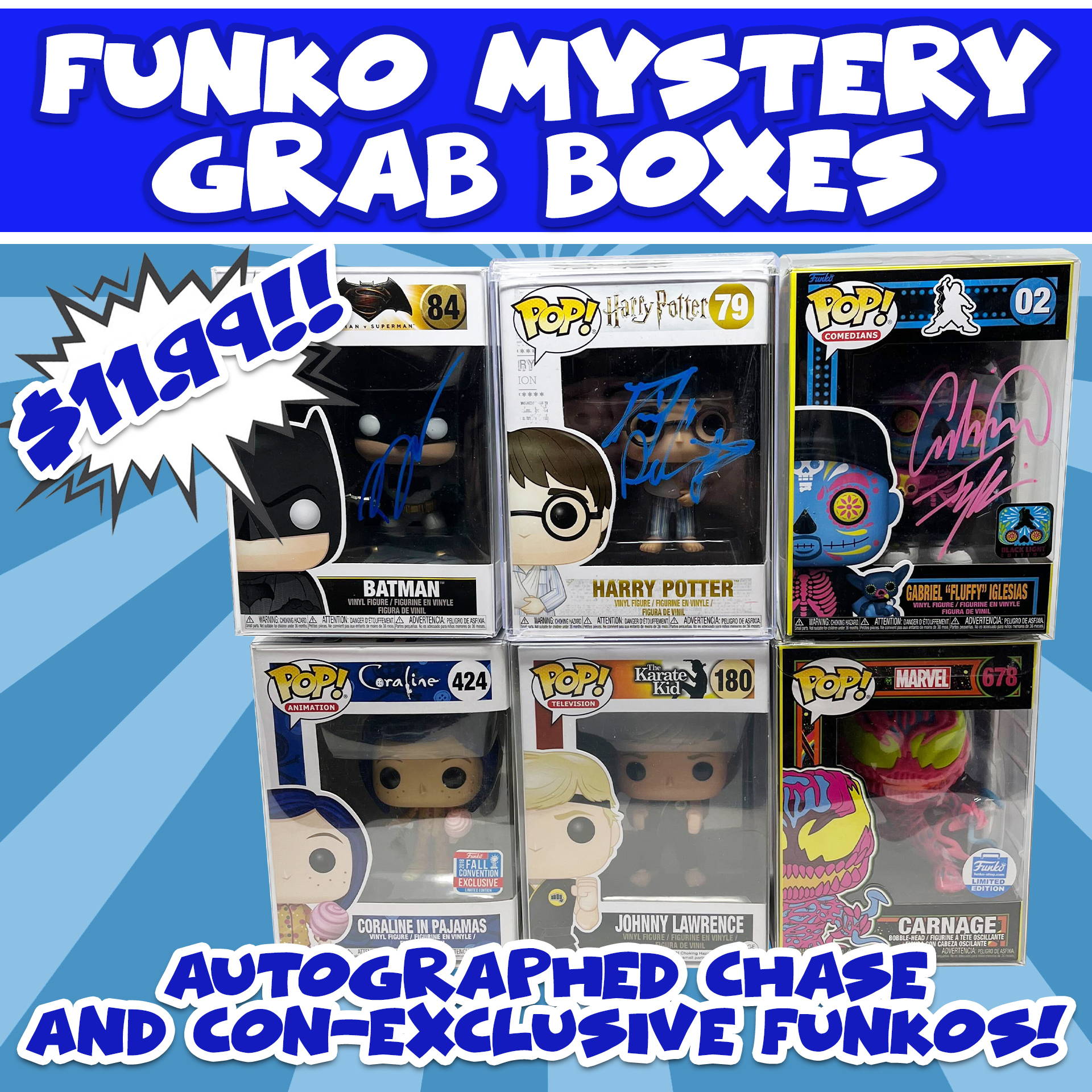 The Funko Peel N' Win is a brand new feature at our Funko Day! For every ticket you purchase you will open up a mystery pack to reveal a letter ticket, and each letter coincides with an item on the Peel N' Win board! This board features highly sought after Funko pops and even ones that are signed by their actor/voice actor like Robert Downey Jr! The last person to purchase a ticket will also claim a Antivenom #100 Funko pop as the last ticket prize!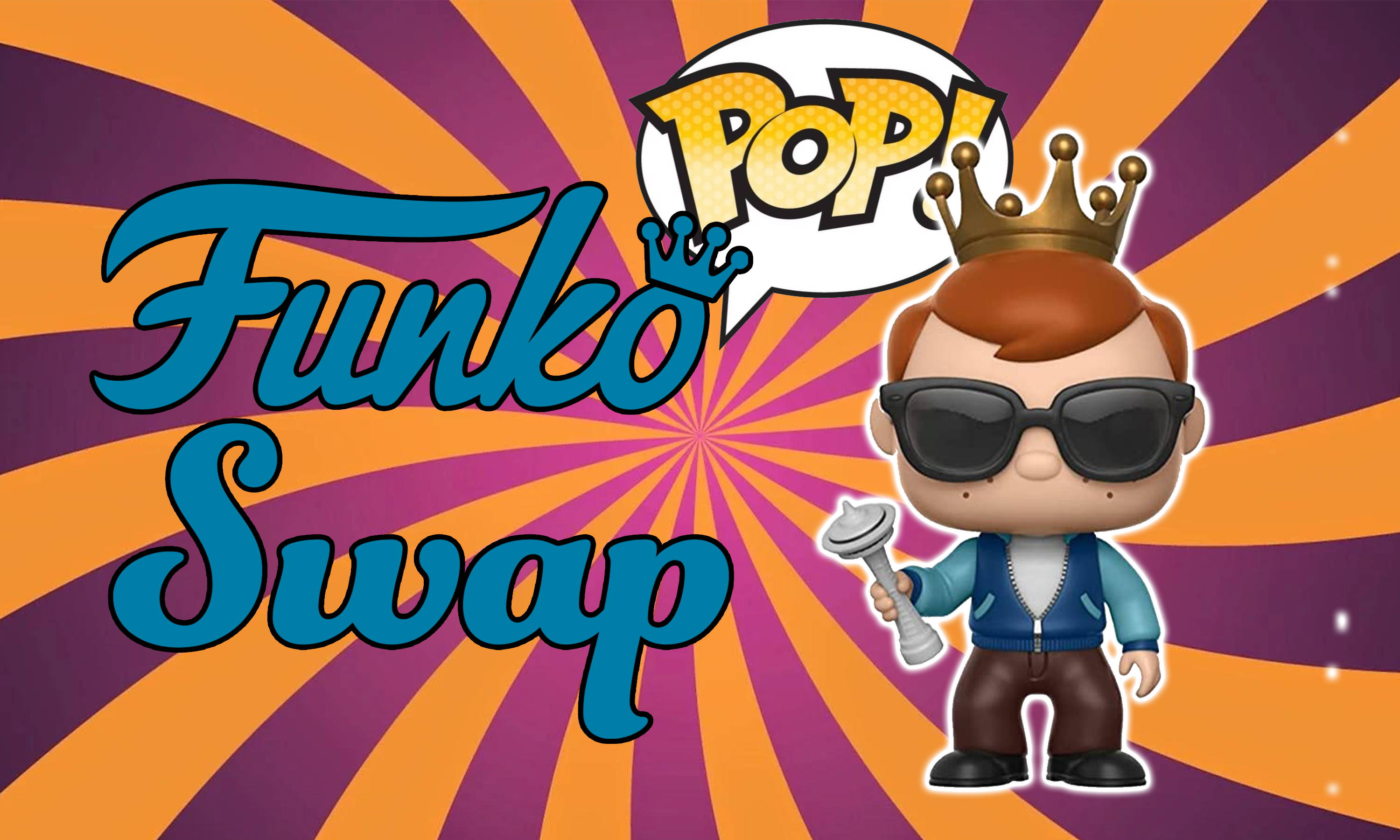 Collector will be in our Game Room Displaying their collectionsand ready to trade with you at our 'Funko Pop Swap' from 12PM-4PM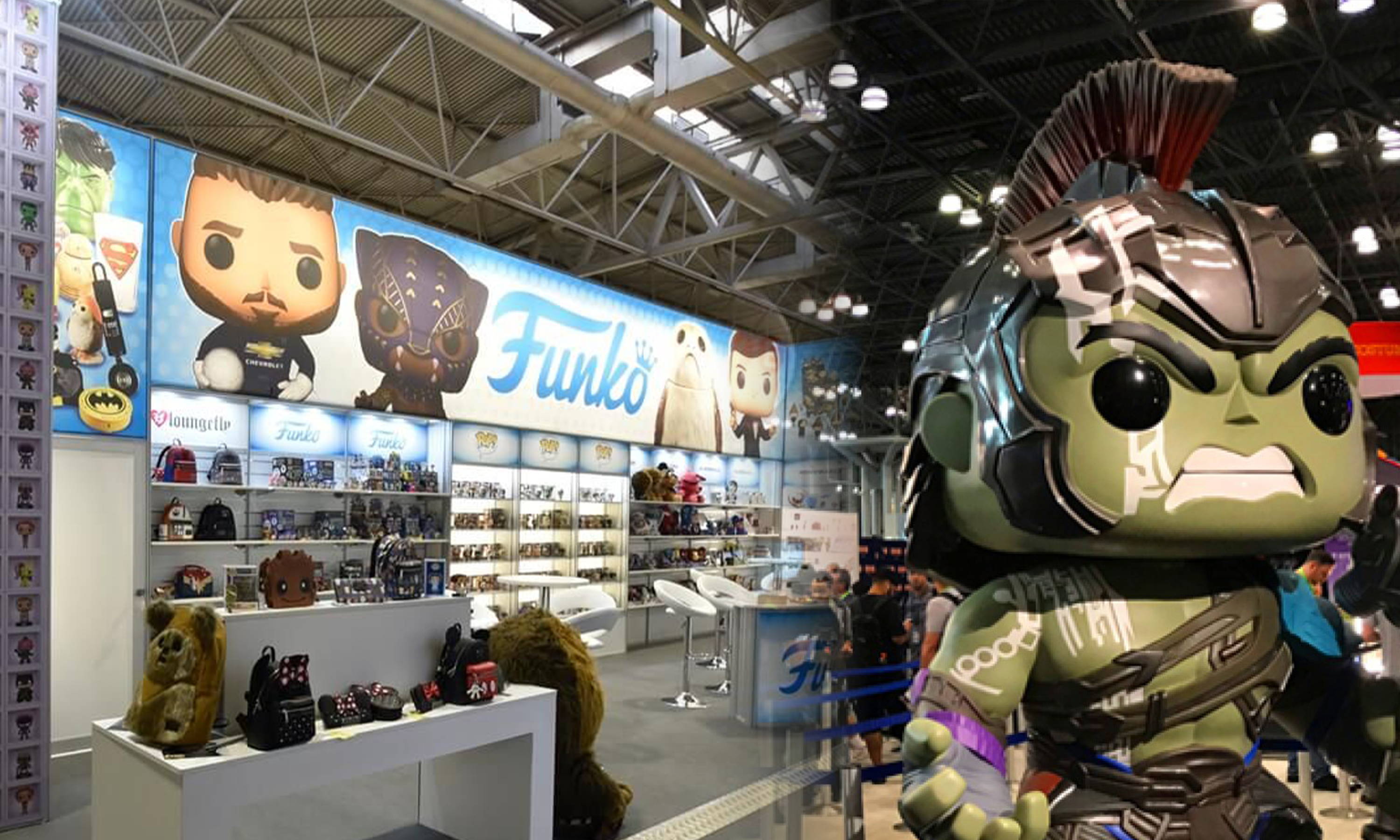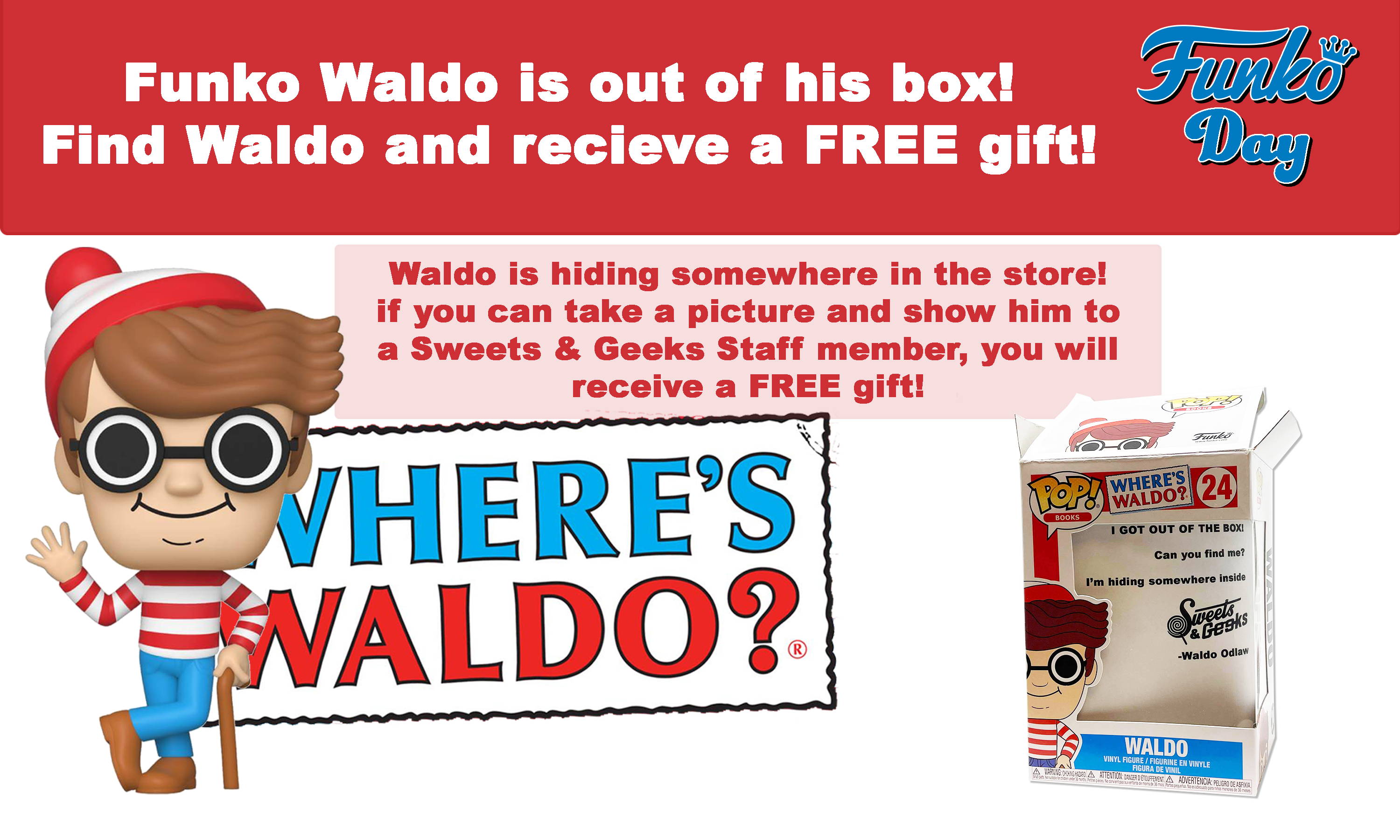 Where's Waldo? Help us Find Waldo and take their picture to receive a candy prize at checkout! Simply show the staff member your picture at check out and get a free candy goody bag!

During Funko Day, customers can purchase two Funko Pop Figures and receive a third, regularly priced ($11.99) Funko Pop Figure for FREE!
But it does not stop there! This offer also includes buy four Funko Pop Figures get two regularly priced Funko Pop Figures FREE!
But wait, there's more! Buy 6? > Get 3 FREE!
No matter how many Funko Pops you purchase, for every two you buy, you can receive one, regularly priced Funko, absolutely FREE!
Collectors rejoice! At Sweets & Geeks Funko Day, you will be able to converse and trade with other Funko Fanatics! You may also sell your Funkos to the store to receive cash or store credit for your collection!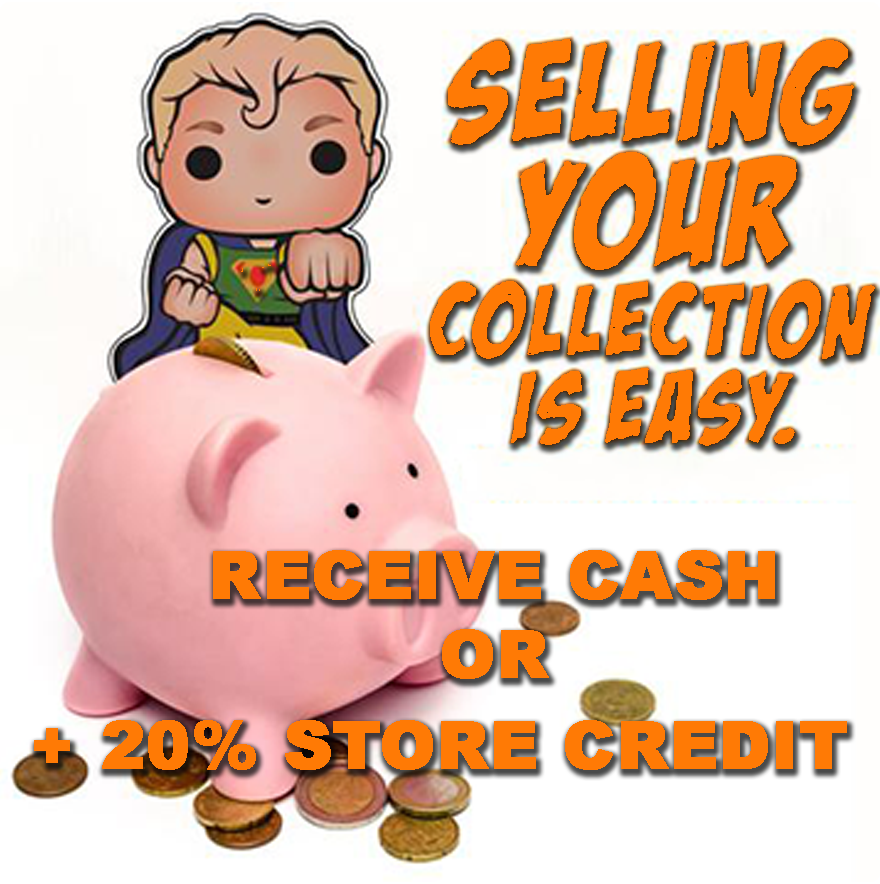 If you do choose to sell some of your Funko Pop Figures to Sweets & Geeks, one of our experienced buyers would be happy to help you settle on a fair price! If you decide to sell your Funko Pop Figures to the store and would like to receive store credit instead of cash, you will receive an additional 20% in store credit!
*Funko Day offers only valid in-store at Sweets & Geeks 342 East Smith Rd., Medina, OH 44256 on Saturday January, 21st 2022 during store hours.*