 Join us on Saturday, June 10th, 2023 as we celebrate Funko! ! There are great deals on Funko store wide! Including: a buy-two-get-one deal, a chase grab boxes, funko peel n' win, a scavenger hunt, free items and other activities involving Funko store-wide!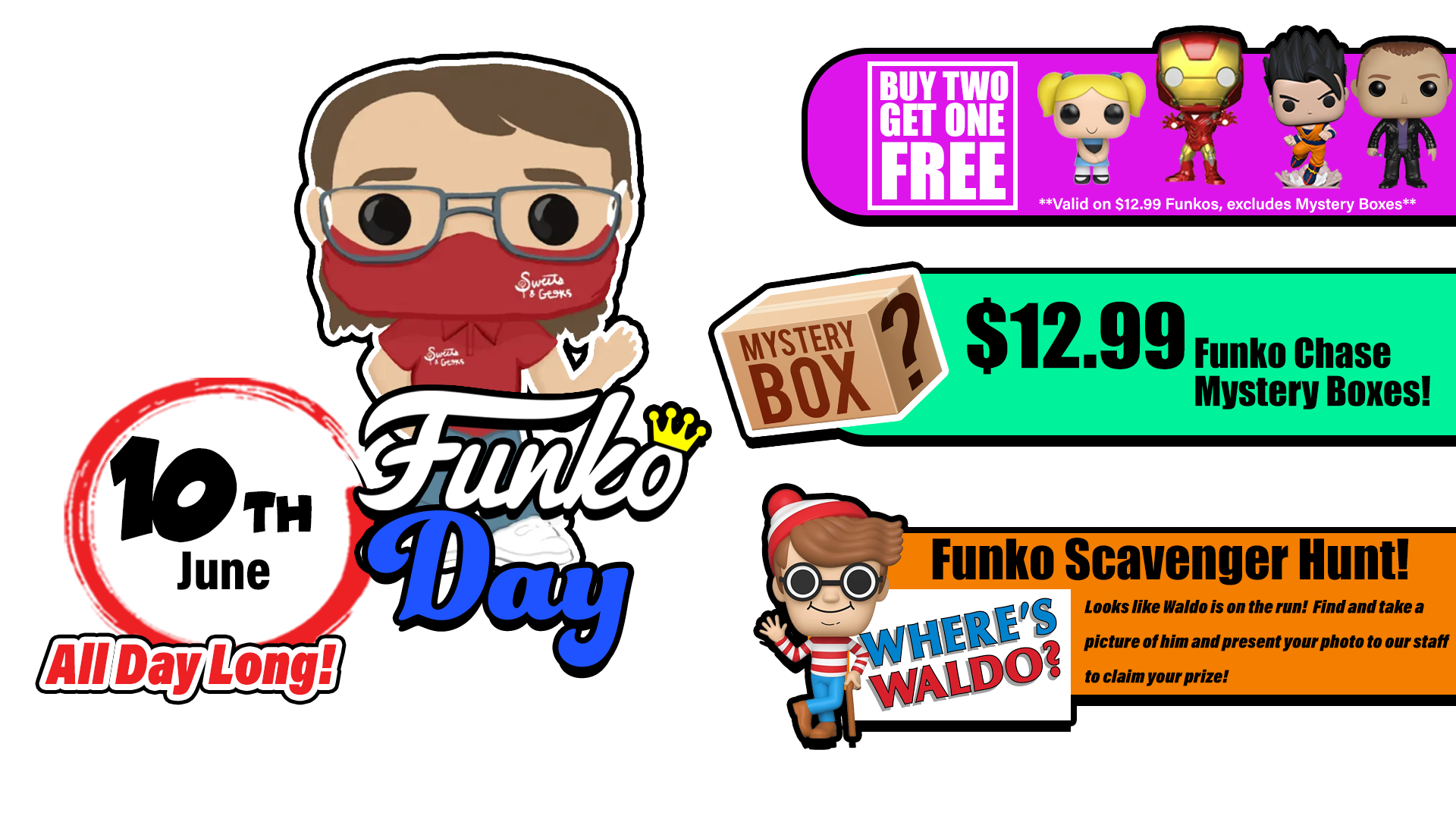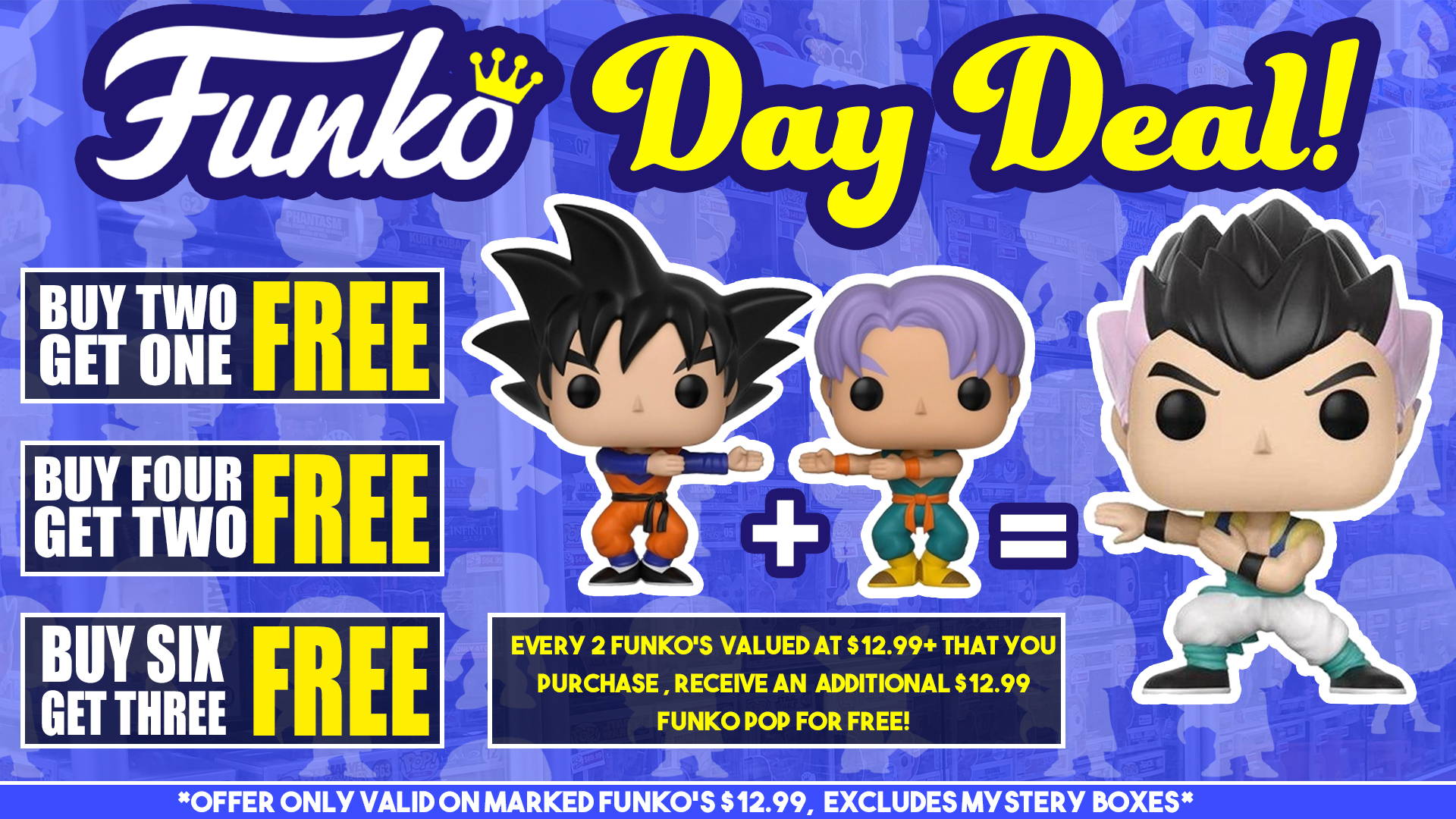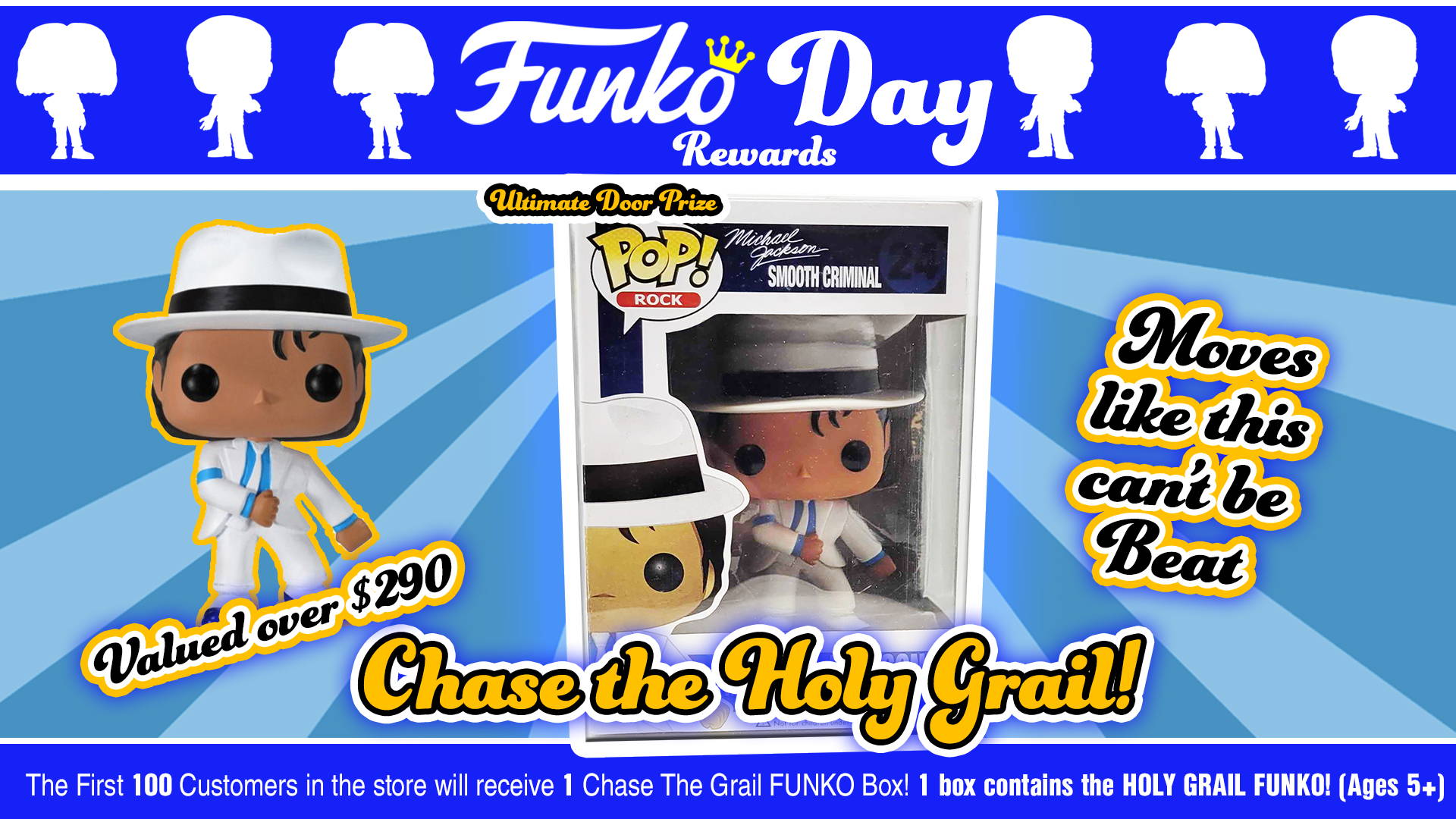 The Sweets & Geeks Funko Day Mystery Box has arrived, and it's packed with exclusive grails that are sure to take your collection to the next level. With a 1 in 12 chance of discovering some serious grails, including rare chase, con-exclusive, or autographed, this mystery box is not to be missed!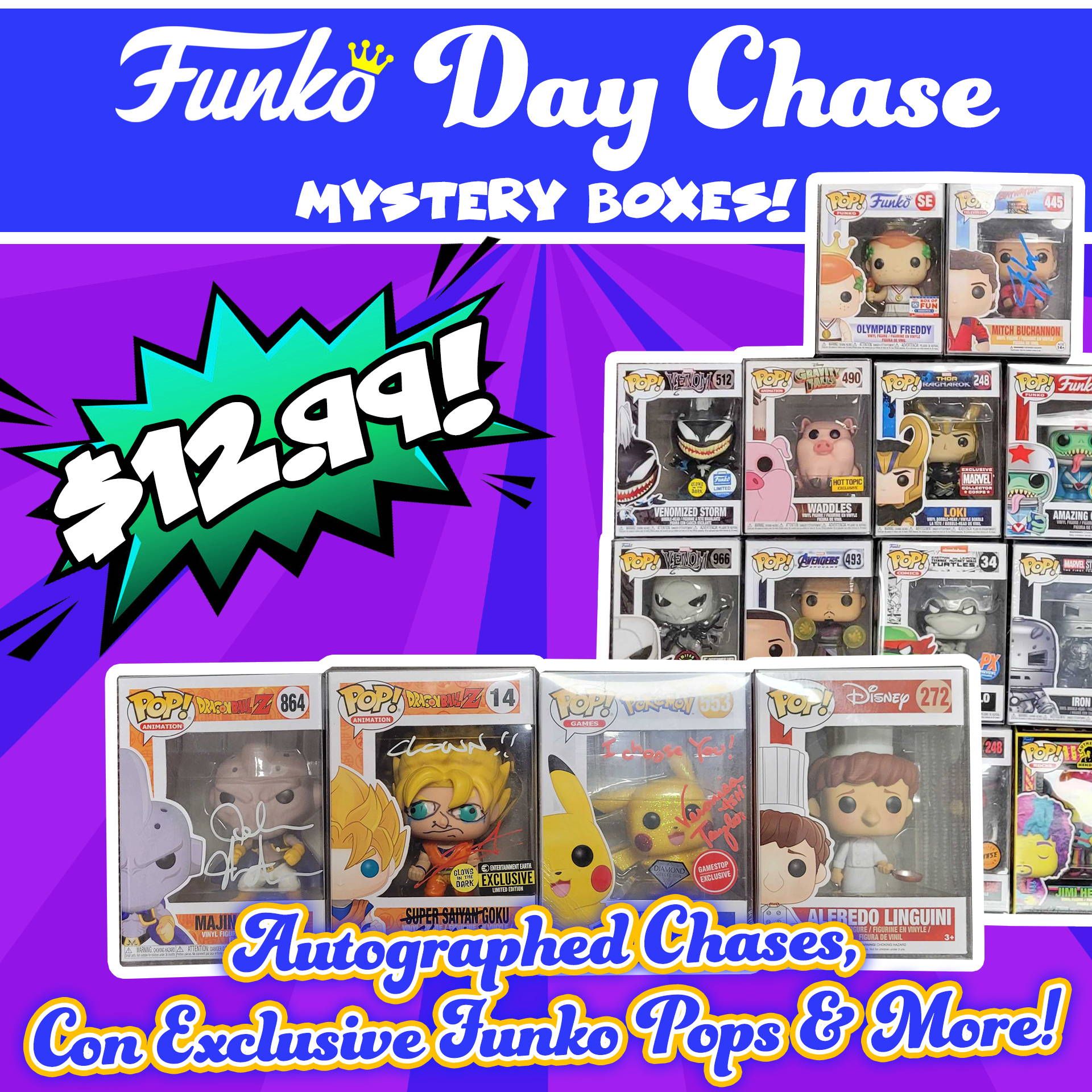 The Funko Peel n' Win! A Special Funko Day Feature with 100 slots! Purchase a Peel n' Win envelope and open to reveal your prize ticket, then check out the Peel n' Win poster to see what you win!!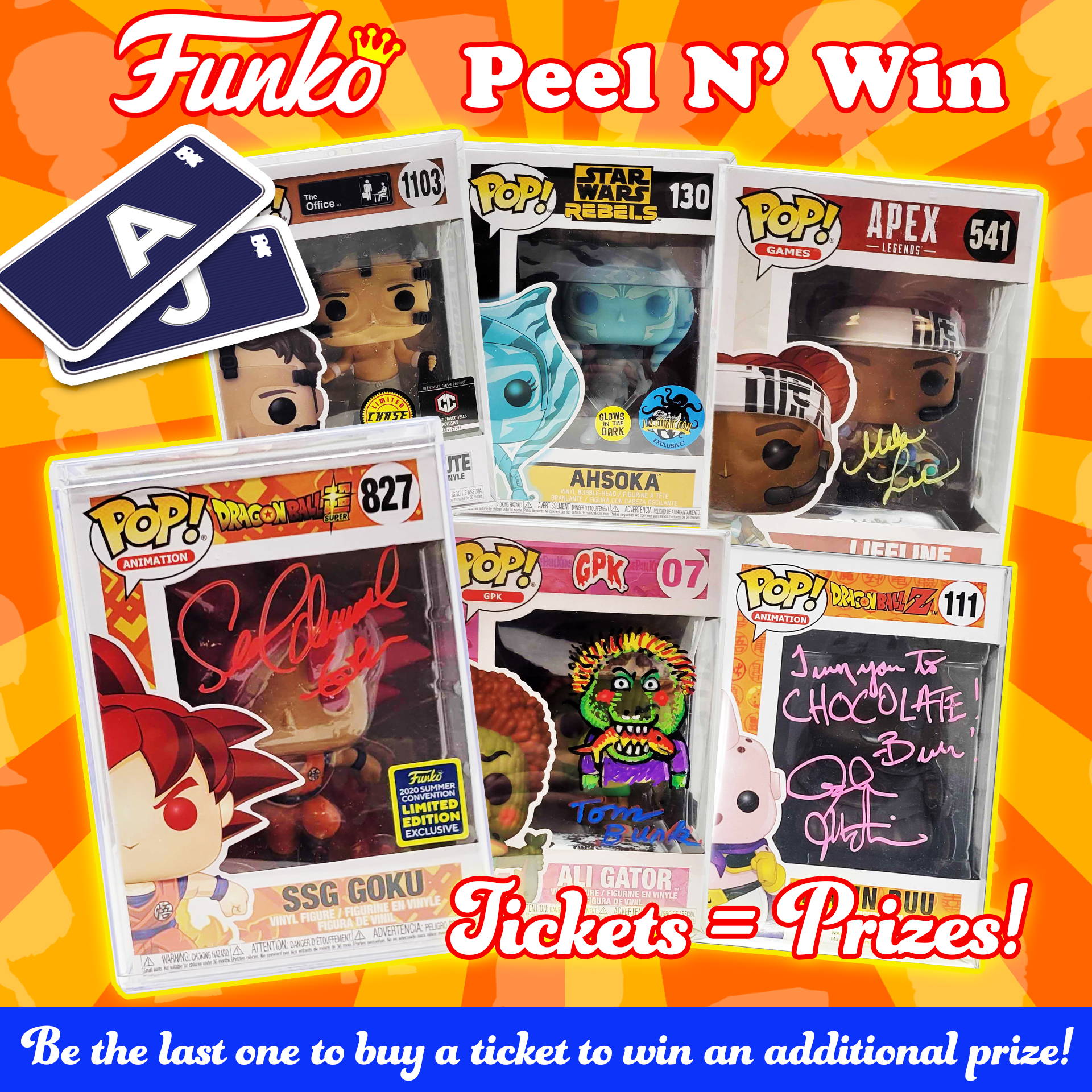 Other Promotions & Activities!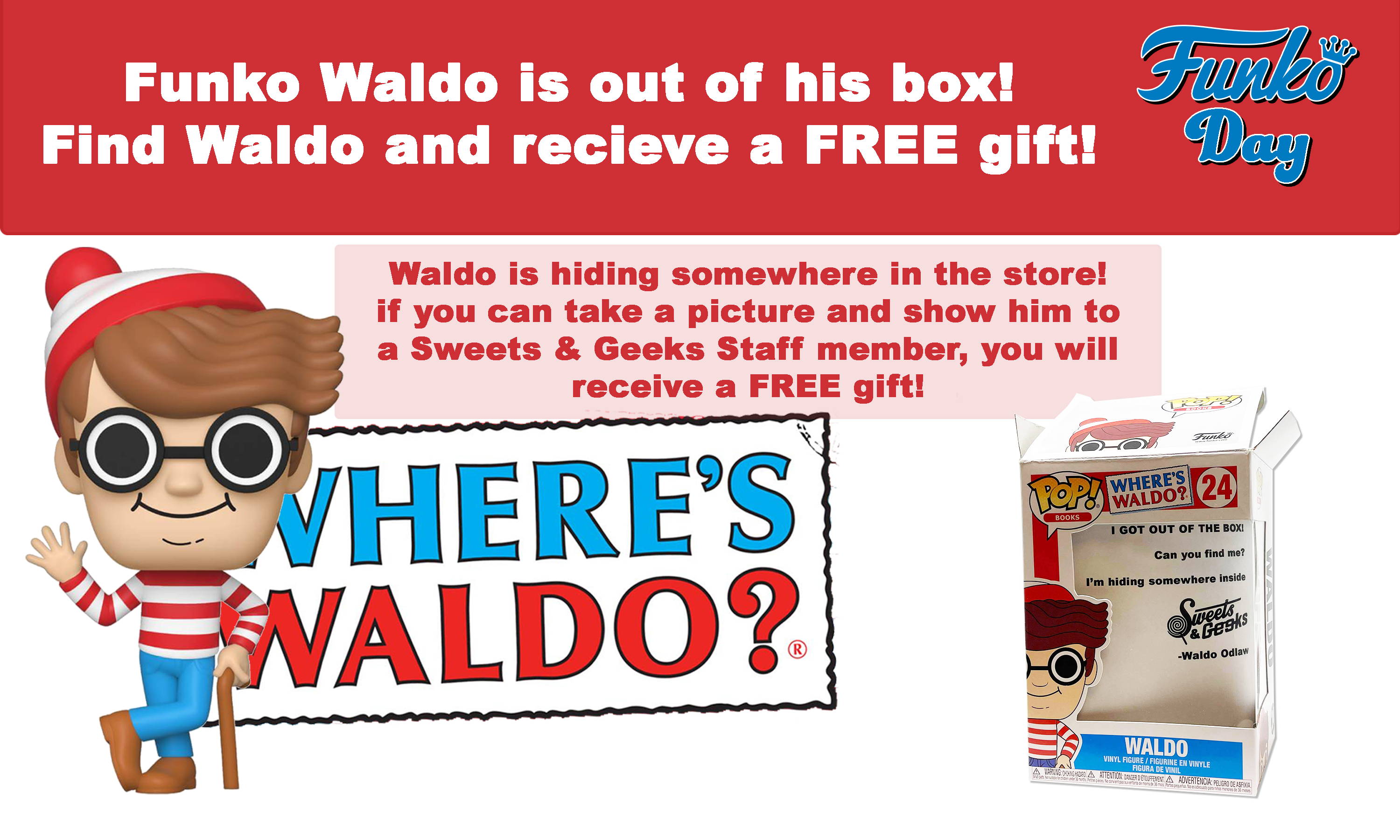 Where's Waldo? Help us Find Waldo and take their picture to receive a candy prize at checkout! Simply show the staff member your picture at check out and get a free candy goody bag!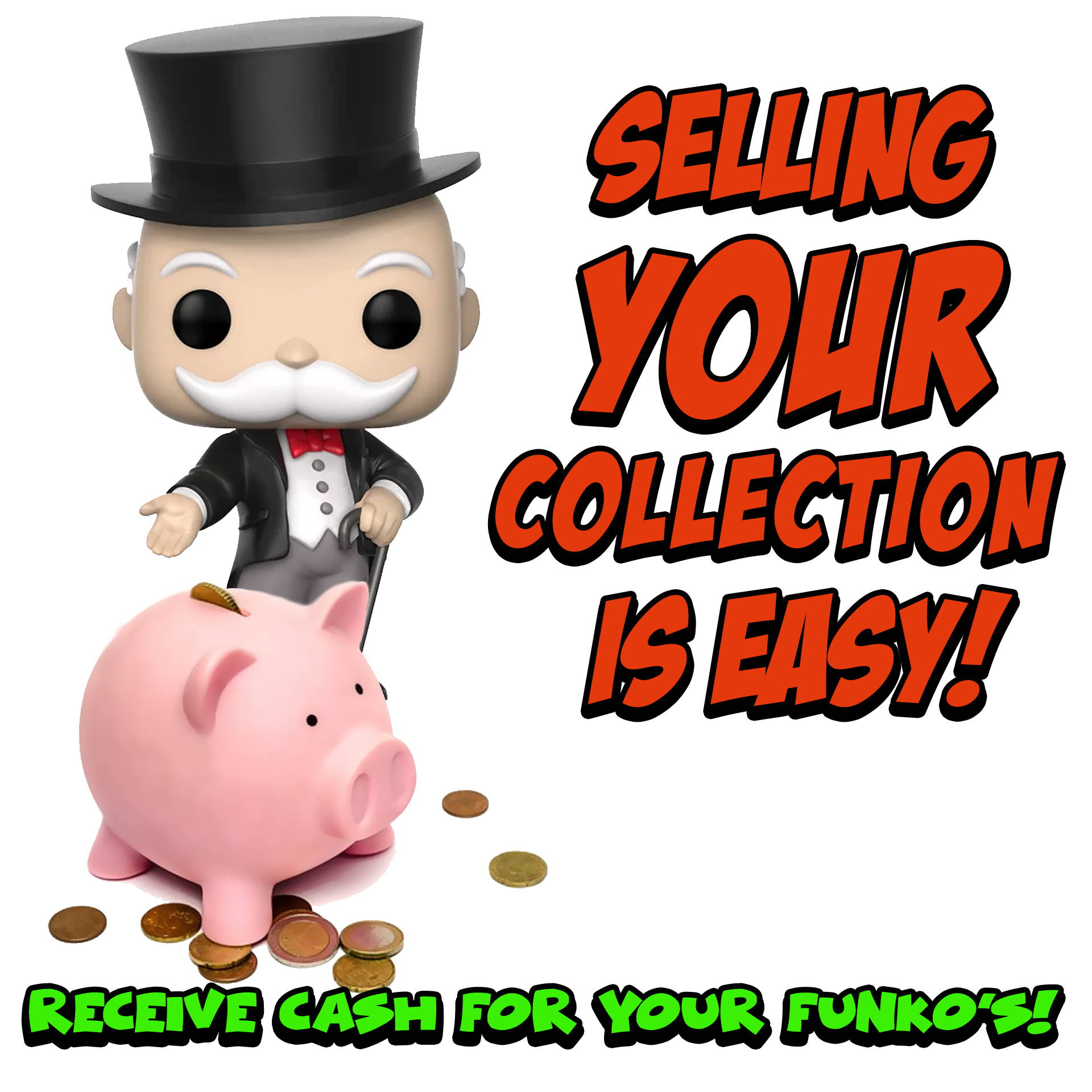 Collectors rejoice! At Sweets & Geeks Funko Day, you will be able to converse and trade with other Funko Fanatics! You may also sell your Funkos to the store to receive cash for your collection!
*Funko Day offers only valid in-store at Sweets & Geeks 342 East Smith Rd., Medina, OH 44256 on Saturday June, 10th 2023 during store hours.*
Sweets & Geeks Events are subject to change up until the day of the event.
Be sure to check for any updates before arriving at the store or event!