Join us Saturday March 4th 1:00 PM and Sunday March 5th at 1:00PM, for our One Piece TCG Prerelease. You can pre register for either Event at the corresponding buttons below.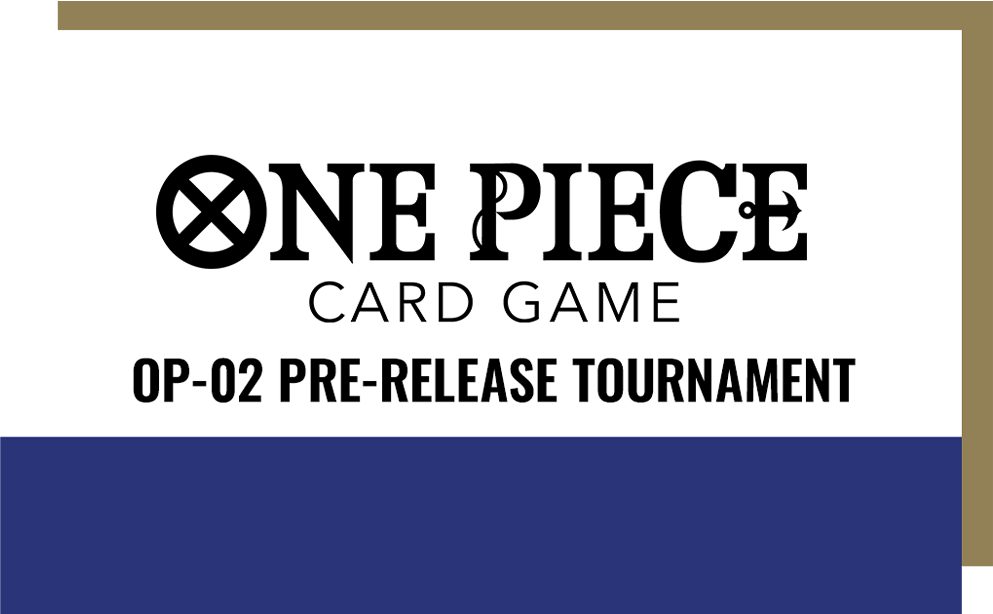 Applications are required in advance. Stay tuned for details!

Players will recieve 6 Pre-Release Booster packs to participate chosen at random per Bandai tournament rules.
This event will be held at Sweet & Geeks, 342 East Smith Road, Medina, OH 44256
Entry will be $20 enter and you will receive 1x Participation P-025 Smoker Pre-Release Pack.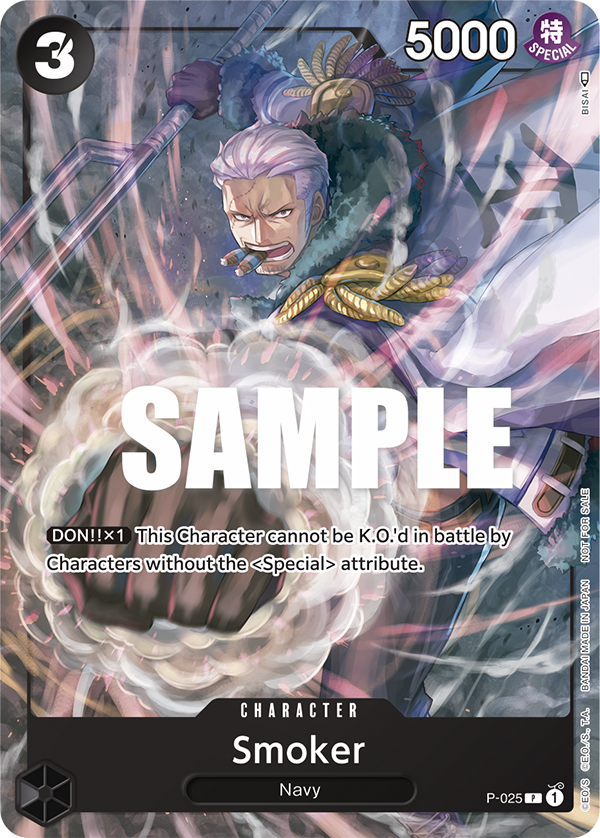 Additionally, the winner of the event will receive a Pre-Release Prize.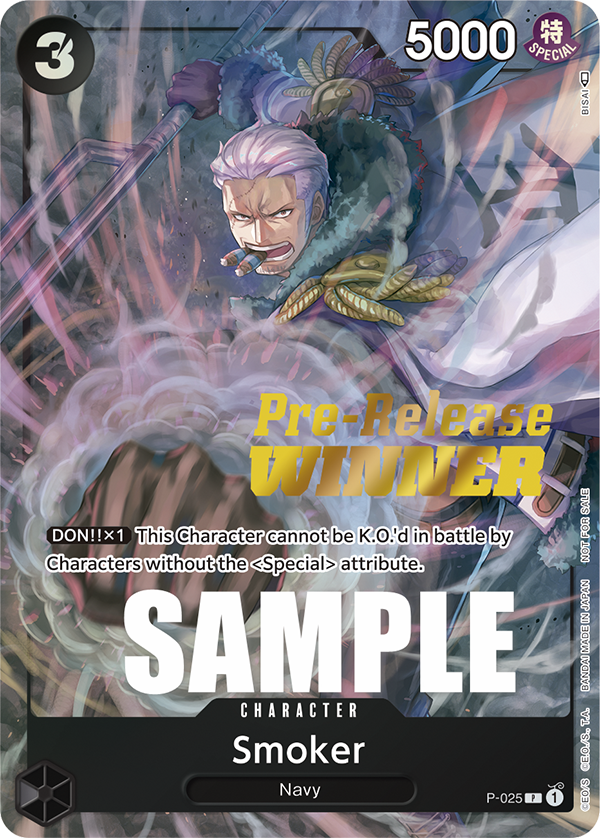 After opening 6 packs, players build a 40-card deck, and a 10 DON!! card deck. There are
no banned or restricted cards, and players can include as many copies of cards with the same
card number as they like. (There is no 4-card limit and 5 or more copies of a card with the
same card number can be included in decks.) Any cards left over from deck construction are
treated as sideboard cards.
You can Pre-Register for Saturday or Sunday or Both by using the links found below:
PRE-REGISTER
You must also be registered on the Bandai TCG app to participate in this event as Bandai has limited participation for 8 players per event.

We will send out an email to verify your Bandai TCG+ player name. If your player name isn't on the list your event ticket will be refunded.