Every month in 2023, Sweets & Geeks will host a Warhammer 40K event where players can pit their armies against other players in an attempt to be crowned champion!

---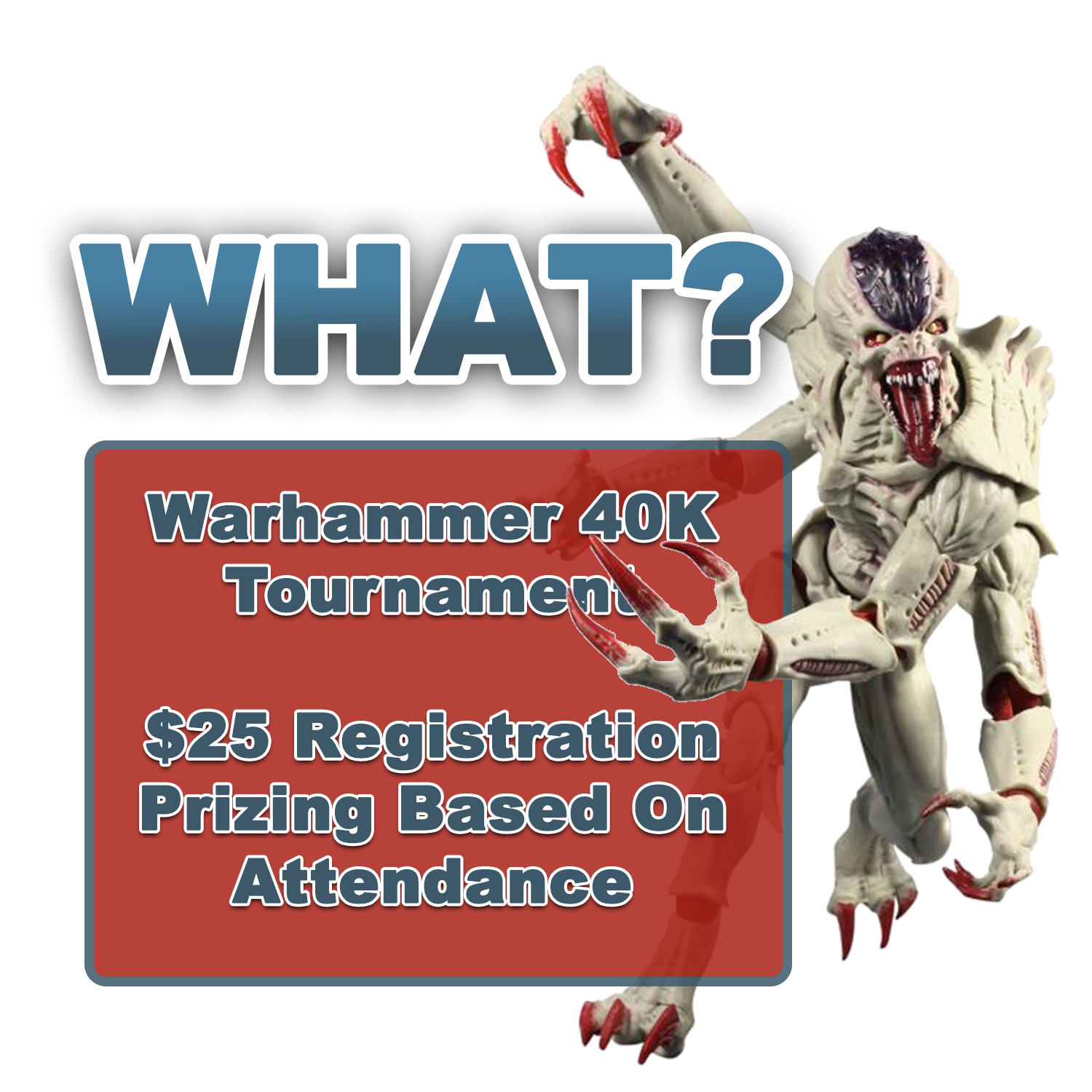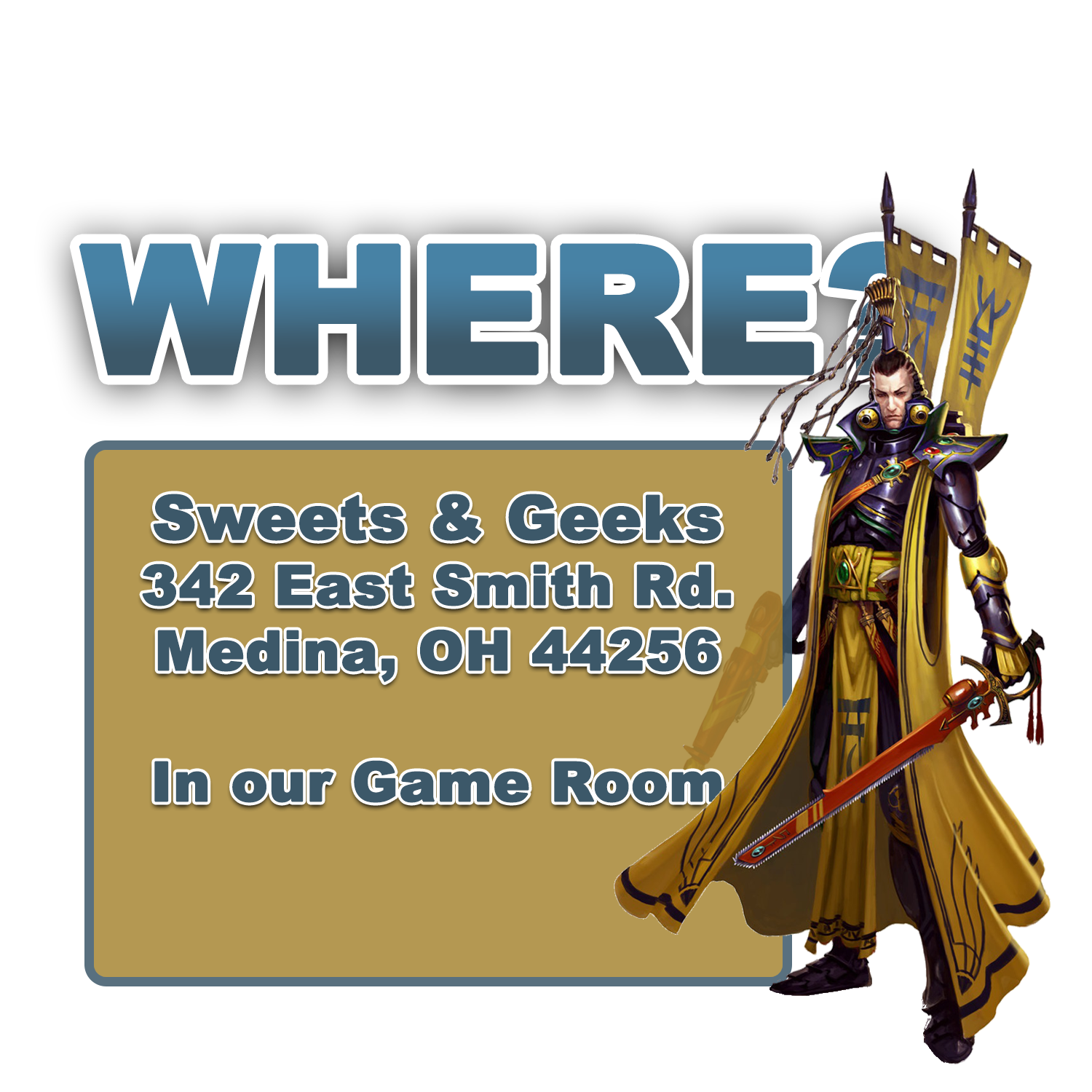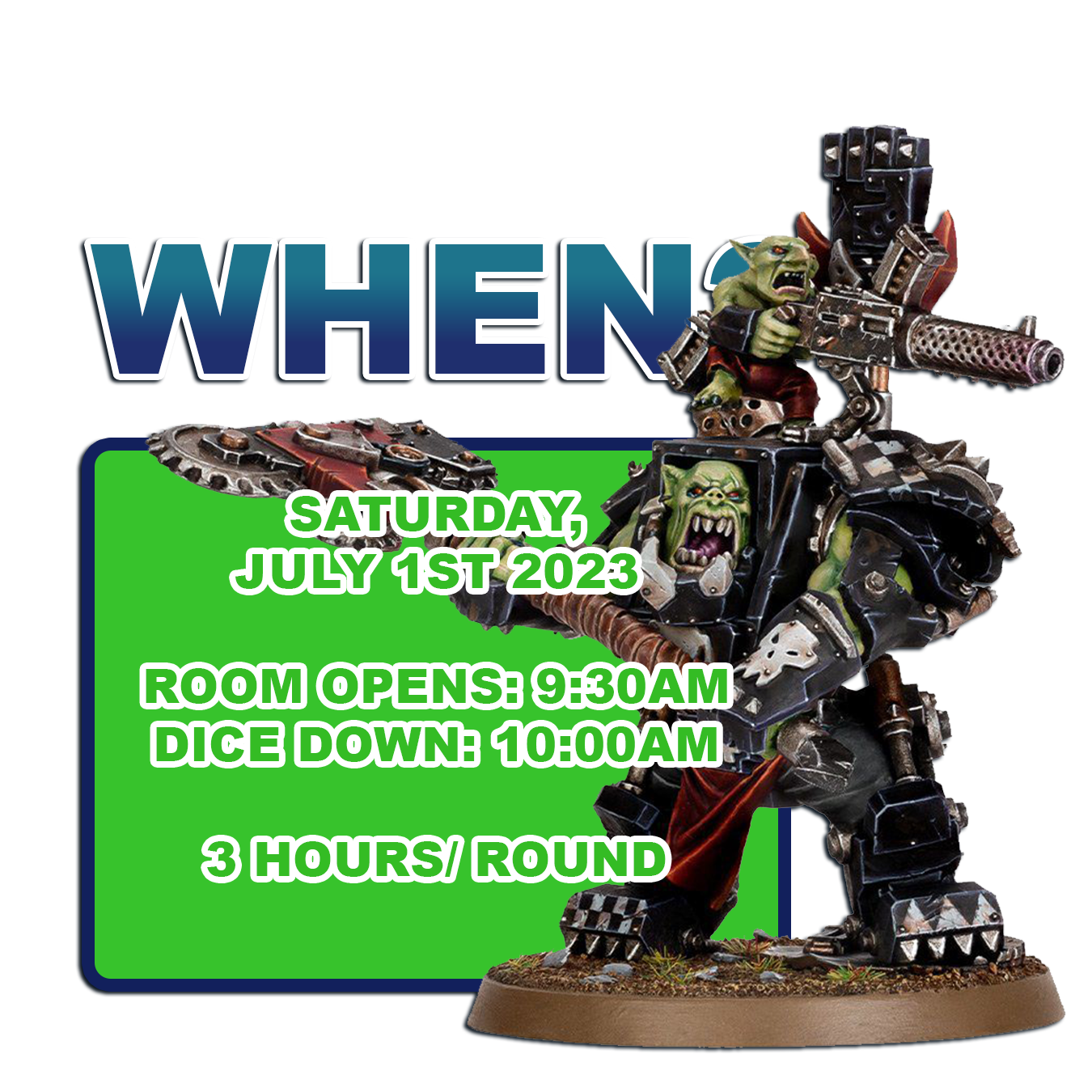 AND RESERVE YOUR SPOT TODAY

This event is $25 to play in. You can pre-register in-store, or online by clicking the "Register Here" button below!
This event has an 18 player maxium limit, so if you wish to reserver your spot early, you can do so here!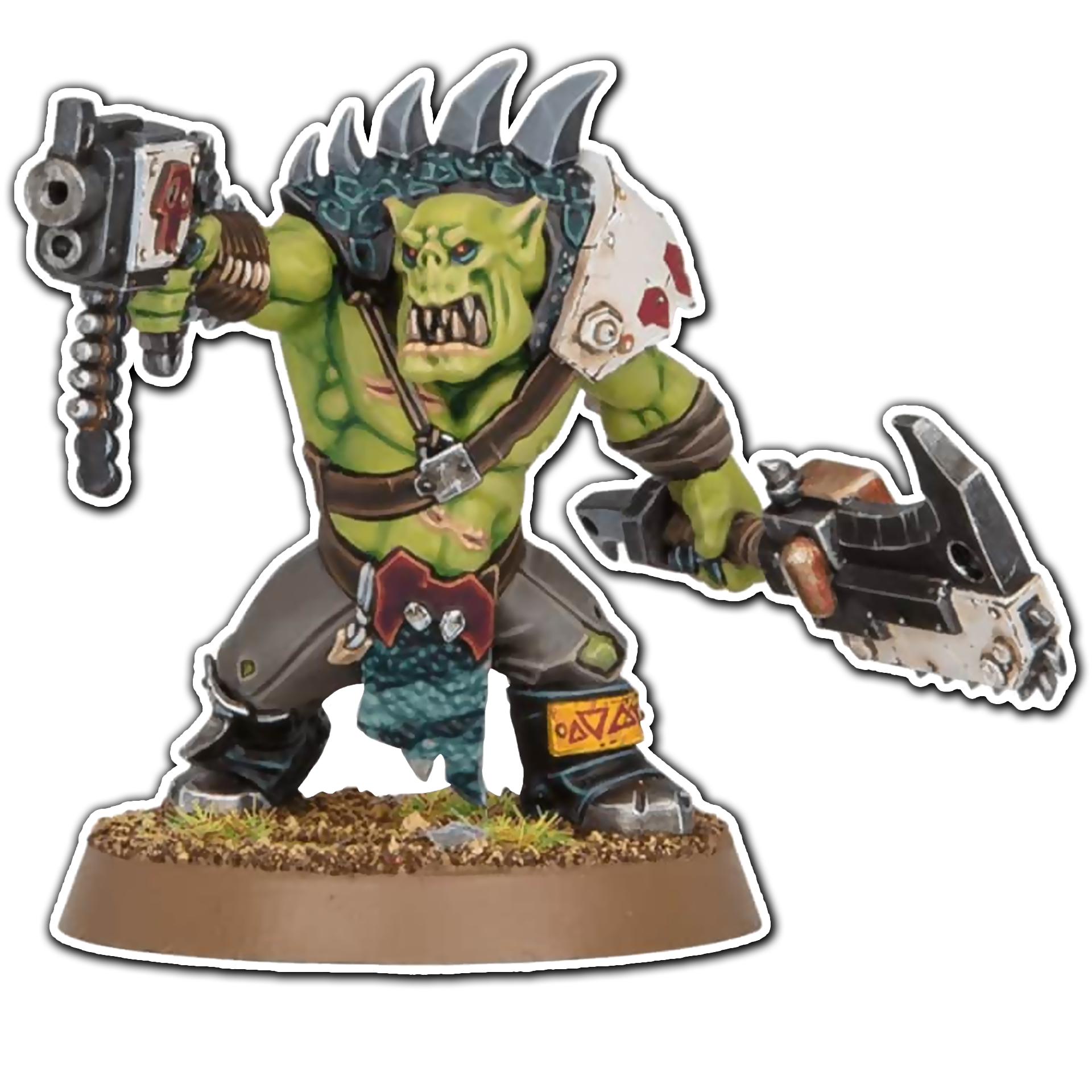 10th edition rule set and more information coming soon!

2000-point armies! Army building must follow any restrictions from its own Codex!

Only armies from current Codices or officially approved White Dwarf articles may be taken.

Forgeworld models are allowed at no restrictions

No Legend Models

No Paint Requirement for the event


(*Will have a best painted reward at end of event).