Sweets & Geeks Bottle Caps Reward Program!
What rewards can I redeem with my Bottle Caps?

*Only one reward may be redeemed at a time. Points may only be redeemed once daily per account.
  Some redemptions are exclusively available in store*
How can I earn Bottle Caps?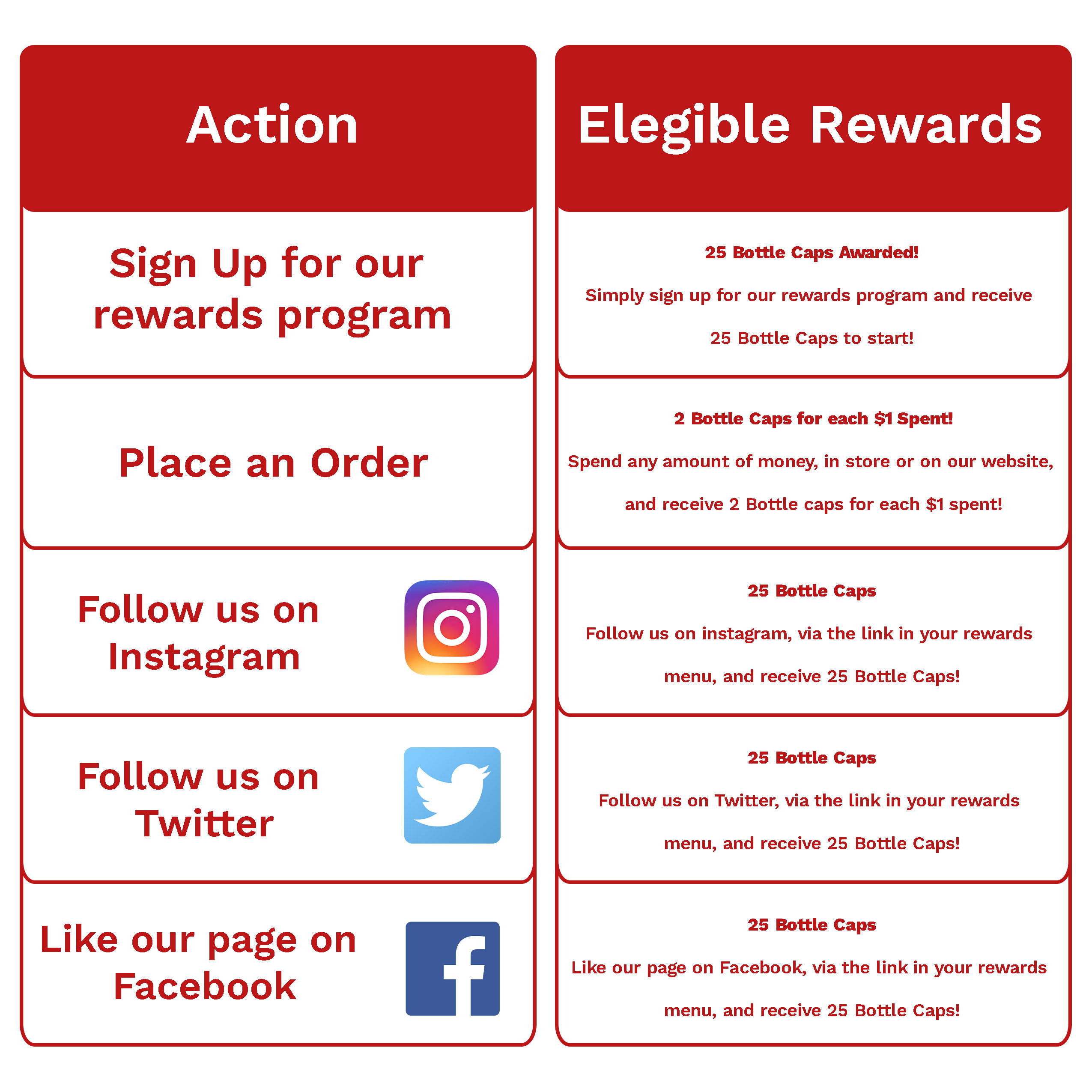 * In order to receive points, you must be logged into your rewards account or have provided the staff member with your rewards information at checkout*
When will my Bottle Caps Expire?

Bottle Caps don't last forever, so use your bottle caps while you can! If you go without a purchase or reward redemption on your rewards account (in-store or online) for 180 days, you will lose the points you earned before that. This means, if you purchase an item in January, you have until July of that same year to redeem the points earned from that purchase or to make another purchase or those points will expire. If you make a purchase in January, then make another purchase in May, you have 6 months from the date of the May purchase to redeem your points. In this example, the May purchase extends the expiration date of the other points from the January order.
LEGOs are not able to have points redeemed for discounts and are excluded from the rewards program.